Add the finishing touches to your room with our help
High quality wall art prints, carefully created here in the UK, and delivered to you at home.
Our modern photographic wall art will bring style and talking points to any room.
Wall decor from Northwall Gallery could be just the finishing touch for your interior design plans, whatever your budget.
Five Star Reviews
"I bought 3 framed wall art prints for Christmas presents - which were all loved! Excellent quality and customer service. Will definitely use again." Lynne, Essex
"Our beautifully framed wall art print 'Time Flying' arrived safely. The print looks amazing and detailed as it does on the website. 5 Stars." Sally, Solihull
"Fabulous wall art which will bring delight to anyone. Stunning images, high quality finish and brilliant service." - Rowan, Rotherham
Photographic wall art created with passion and skill
We're passionate about bringing great wall art prints to your home. We use gallery quality printing to create all our prints in our studio.
We want you to be able to sit back and admire the wall art we create for years to come, at affordable prices, in a great range of styles and sizes.
Build your own art collection with our help
We think creating your own style and bringing art to your home, should be a fun, easy experience.
Our photographic wall art collections are the perfect way for you to sit down with a cup of something and browse through the array of different styles we offer to find ideas for wall art for your home.
So if you're looking for art for your living room, kitchen, bedroom, or in fact any nook or cranny, we think you'll find something to love right here.
Discover a great selection of styles, help build a black and white aesthetic, choose landscape, abstract, and prints designed especially for home decor in our studio.
If you're a lover of beaches, travel, cities, even street photography, you'll find something you love too.
Give the gift of art
Our prints, canvas and aluminium prints make fantastic gifts, for birthdays, anniversaries and Christmas presents. Choose something as a personal or corporate gift for something different and special that will be admired for years to come.
If you're pondering your choices for a loved one, why not choose a gift voucher instead? Buy online, and we'll look after the rest.
Read our latest blog updates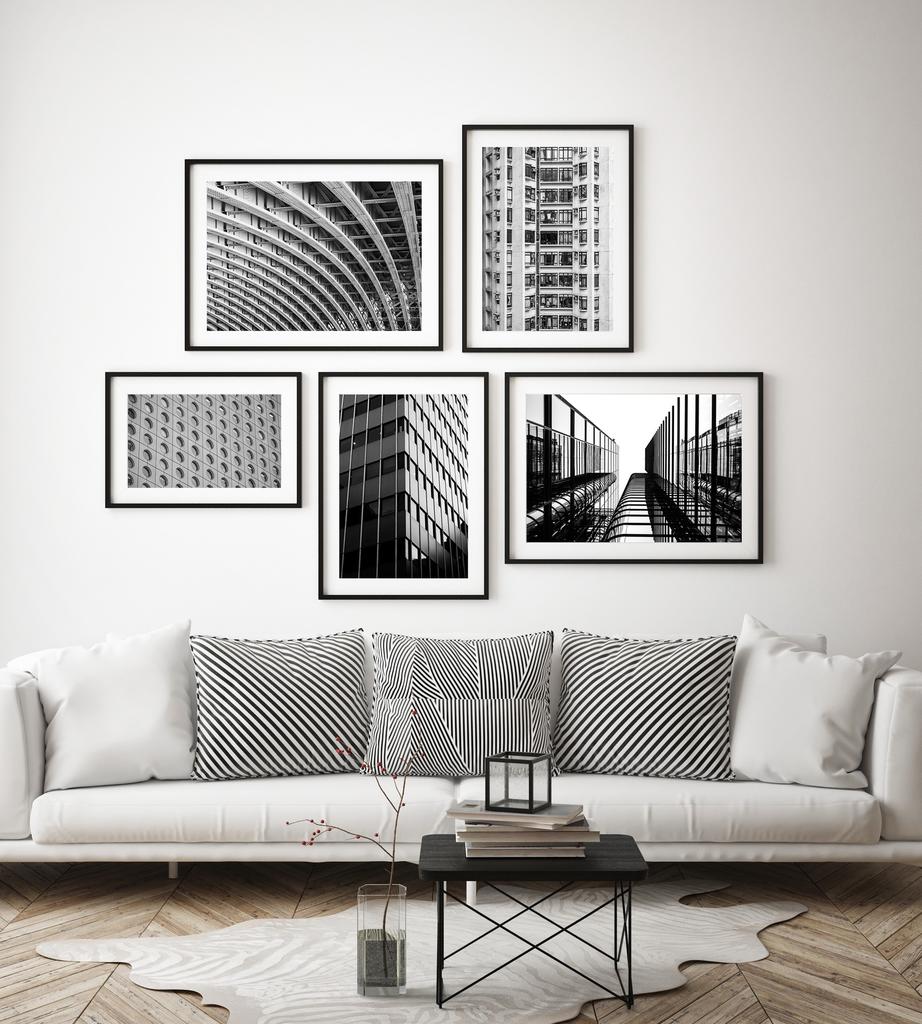 Create a Black and White Aesthetic this Winter
In this blog post, Mike Hall discusses how to create a black and white aesthetic using images of different styles, from lines and circles and geometry, to coastal images and black and white cityscapes. If you're looking to design a black and white space for your home, this article is a great read.