Printing and the art of choosing paper
All papers are not equal, that is a fact.
When you think about the paper you may use in your home printer, or in the office (remember that time when you went to work in a place with others?), you'll be reminded of big reams of white paper, normally A4 or A3, and you'll probably have cursed the person who forgot to load it in the printer or photocopier.
When we think about paper we use for prints at Northwall Gallery, there are a few things to consider, namely:-
weight - how heavy is is the paper?
texture - is it smooth or does it have some kind of feel to it?
surface - is it glossy? Is it matte? Is it something else again?
durability - will it fade? Will it scratch? Will it crack if rolled and posted?
All of those things matter, which is why we choose our paper for print so carefully.
When it comes to weight, we use really good paper. Imagine that ream of A4 mentioned earlier. Paper is measured in g/sm - grams per square metre. Simply put, if a piece of paper was one metre square, how much would it weigh? That A4 copier paper would weigh 80 grams or so and it's perfect for everyday use. But it is absolutely no use for printing high quality images on.
So, we use two main types of paper, one is Canon Pro Luster, which weighs 260 grams per square metre. That's over 3 times heavier!
Luster paper has low reflectivity, it's not glossy. It's used across the world by professionals from wedding photographers to landscape artists because of its quality and durability and it's pretty resistant to handling and finger prints too. It's the mainstay of our print sales.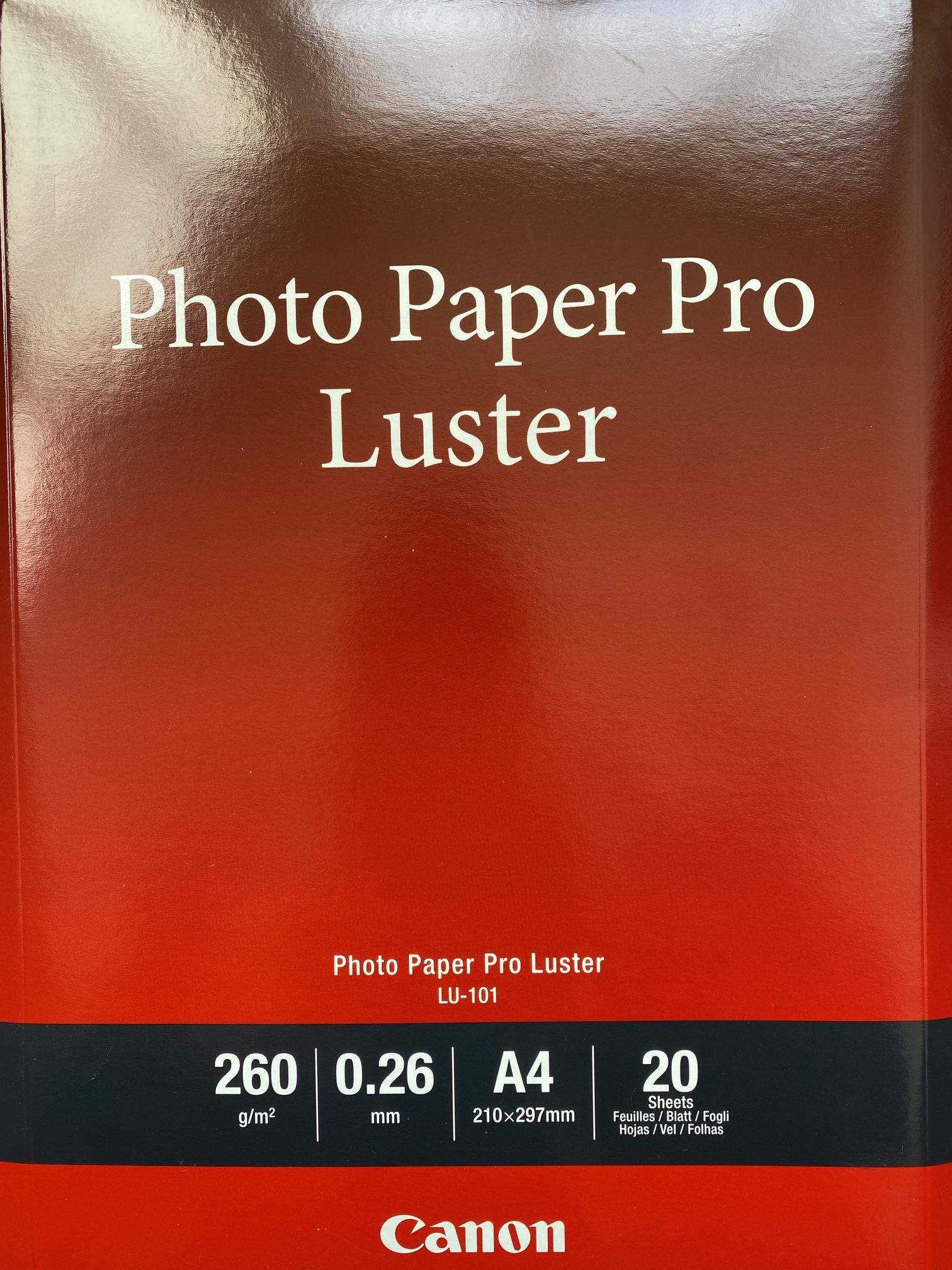 Canon 260gsm Pro Luster Paper
For our fine art prints, we use something a little different. We use Marrutt 310 gram fine art paper. This paper is seriously good. It comes from German paper mills, and it is so heavy, it's almost like card. It's matte paper, so the ink that goes on the paper saturates more like a water colour print than a photo. You get a different feel to the print, but in a good way. Our customers LOVE the prints that we produce on this paper.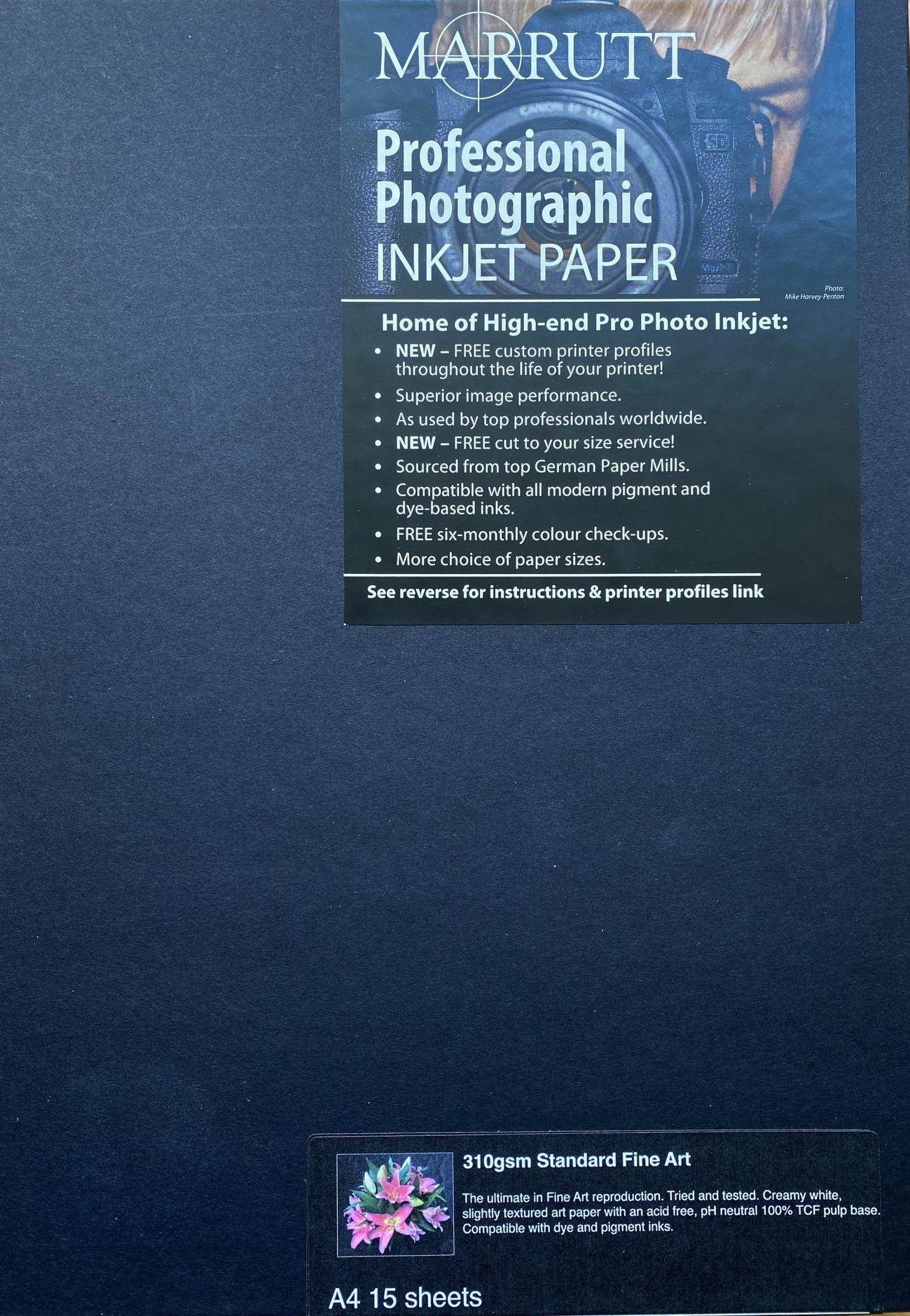 Marrutt 310 gsm Fine Art
We have experimented a lot with other brands of paper and other textures. We've found some scratch too easily on handling (and you don't want that when you're shipping prints!), some papers are too glossy (and we steer clear of glossy prints generally) and other just don't reproduce colour that well.
We put real love and care into our prints. The end product that goes on your wall is incredibly important, which is why we obsess about printing and paper. To put it into context, for ten sheets of the paper we use, you could buy 1500 sheets of ordinary paper for home!
We print everything in house up to A2 size, which is about the same as a 24 x 16 inch print. Our prints use 12 separate inks, and it costs about £400 to fill our printer with ink! It's an expensive but worthwhile activity, and it shows in the print quality.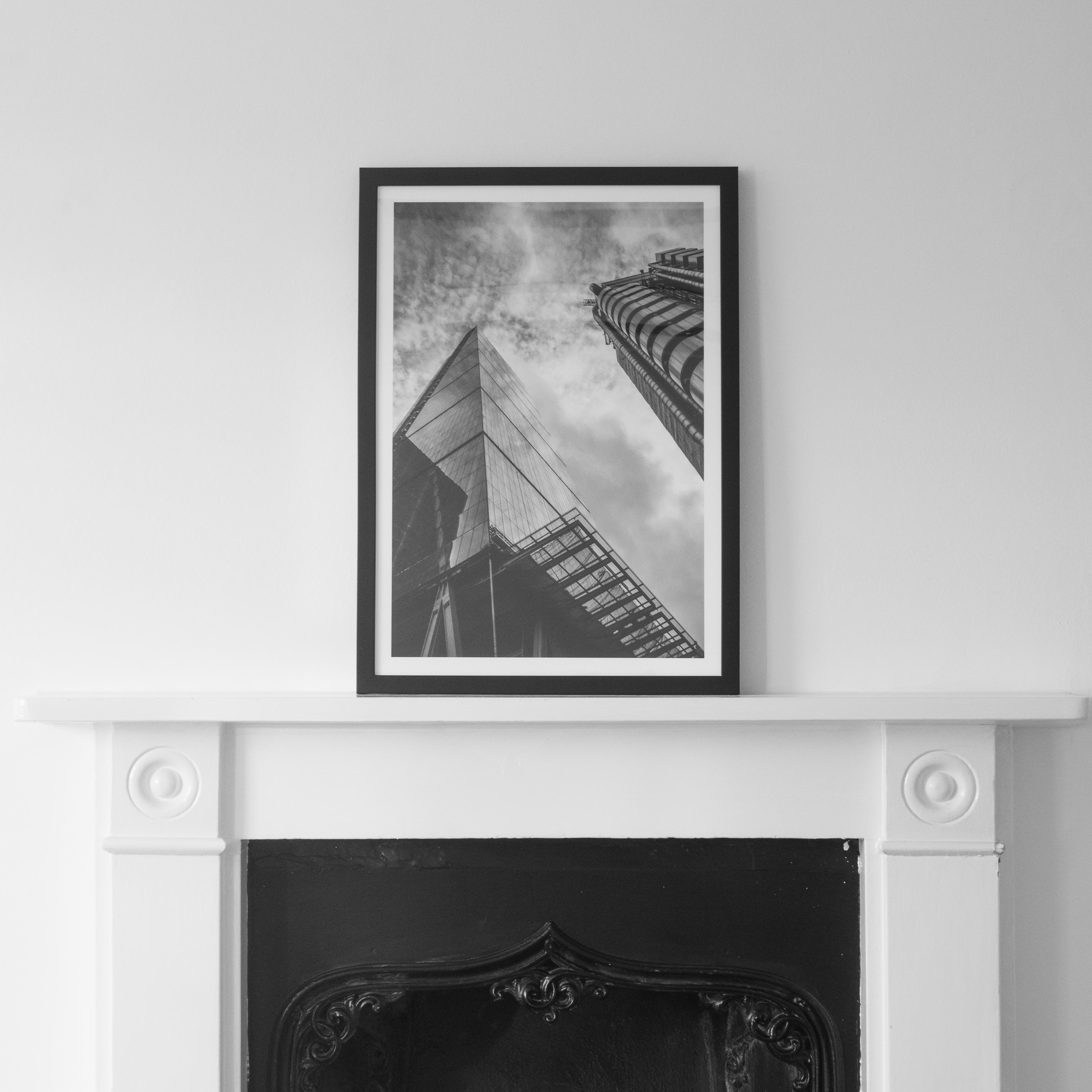 A2 fine art print of our print Cheesegrater
So, why not try some prints out for yourself? Prices start at just £15 for an A4 unframed print. Spend a little money and see for yourself how beautiful our photographic art is.
Until next time,
Mike
Mike Hall
Editor