Frame or Canvas?
If you've got your eye on a print in the gallery, but aren't quite sure what would be the best option for you, we're here to help you choose.
Displaying art in your home is a very personal choice. Right now, it's not easy to get anything framed, as so many stores are unfortunately temporarily closed, but we can still help. We offer our art in what we call "wall ready" form, all you need to do is find a space to put it up.
So which way do you go?
The most traditional way to show off photographic art is a framed print. Black and White prints look particularly good in a black frame, and with a slightly off white mount. We use a single antique white mount for our prints.
But a framed print might not suit the room you're putting it in. What about in a bathroom or a kitchen?
Canvas prints can look fantastic in these spaces. This is our "Stacks" canvas print in the bathroom of one of our customers. They're thrilled with it!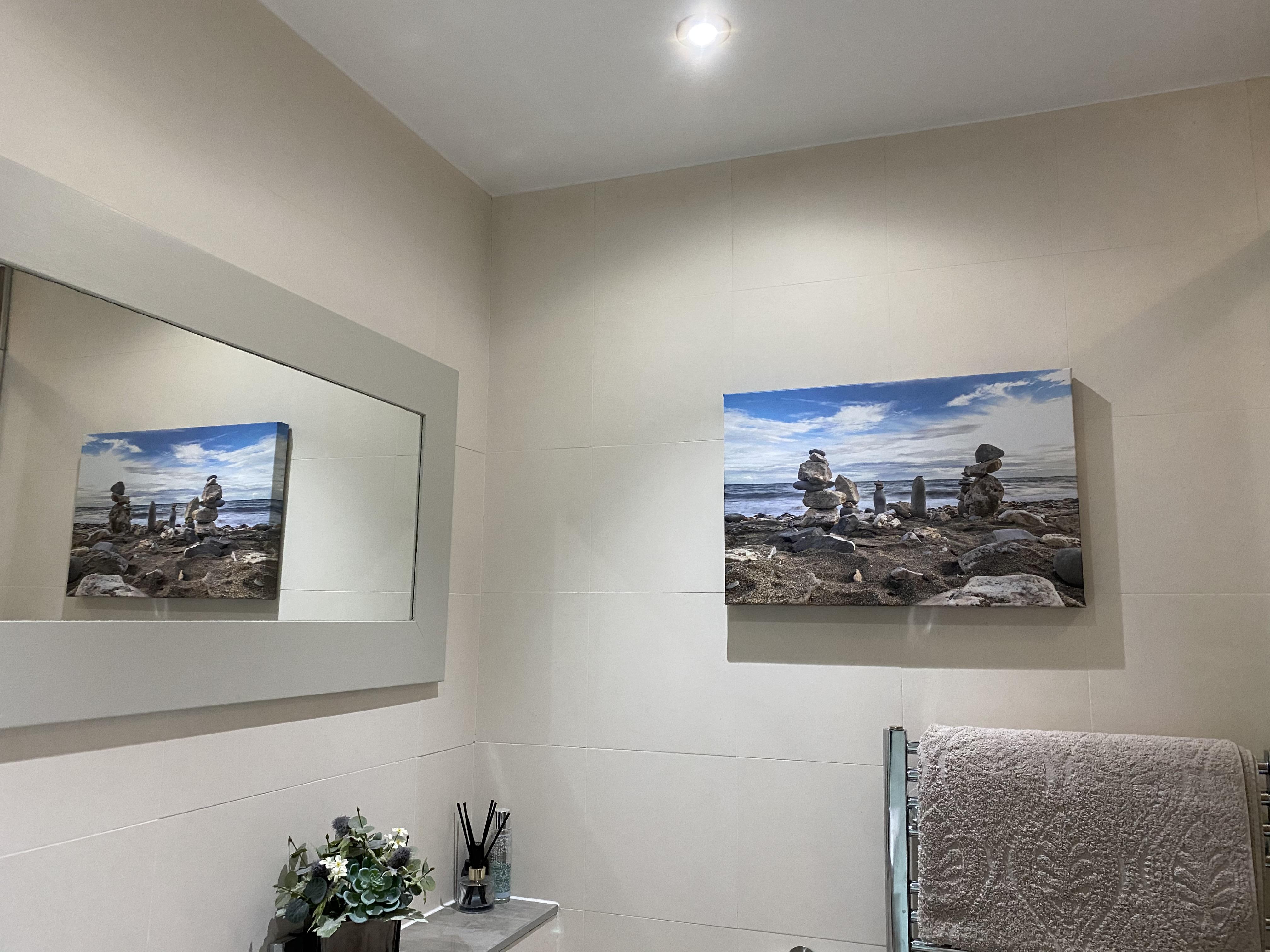 Canvas prints are versatile, easy to look after and like everything we offer, come in a range of sizes. So, rule of thumb - if you're looking for a formal presentation of a print, in particular black and white, think framed. In particular, think black frame. If you're looking for something more casual, or just prefer canvas prints, they look great too. Visit our collections and have a browse to find something you love.
All our prints and canvases are made here in the UK. The frames are made to order, using wood and shatterproof safety perspex. Canvases are fade resistant on wooden frames, so they'll last for years too.