Inspirational Wall Art for Less
E-commerce is an ever changing beast, a bit like the tides, and it takes a while to get things right and to change the things you want to change.
We've been working in the background for a while on how to make buying a print a simple experience, and to clearly differentiate our product choices. Because we sell prints and canvases, we wanted to make either channel easy for you to choose from, so we've inspired our main menu around that.
The main thing we've done though is made understanding the price of our products simpler. When you buy a print, you can now simply add on a frame, a mount, upgrade the paper and so on all in one go!
You'll find choosing whether to frame it or not much easier, and you can have any print on its own without any optional extras for exactly the same price as before. But what we have done is made framing a print a bit cheaper, so an A4 print that was £60 is now only £55, and some of the larger prints are substantially cheaper than before.
You can still buy fine art prints from us, but now it's an option for every print, not just the separate collection we had before, and for just an extra £10, you get a terrific Giclee print.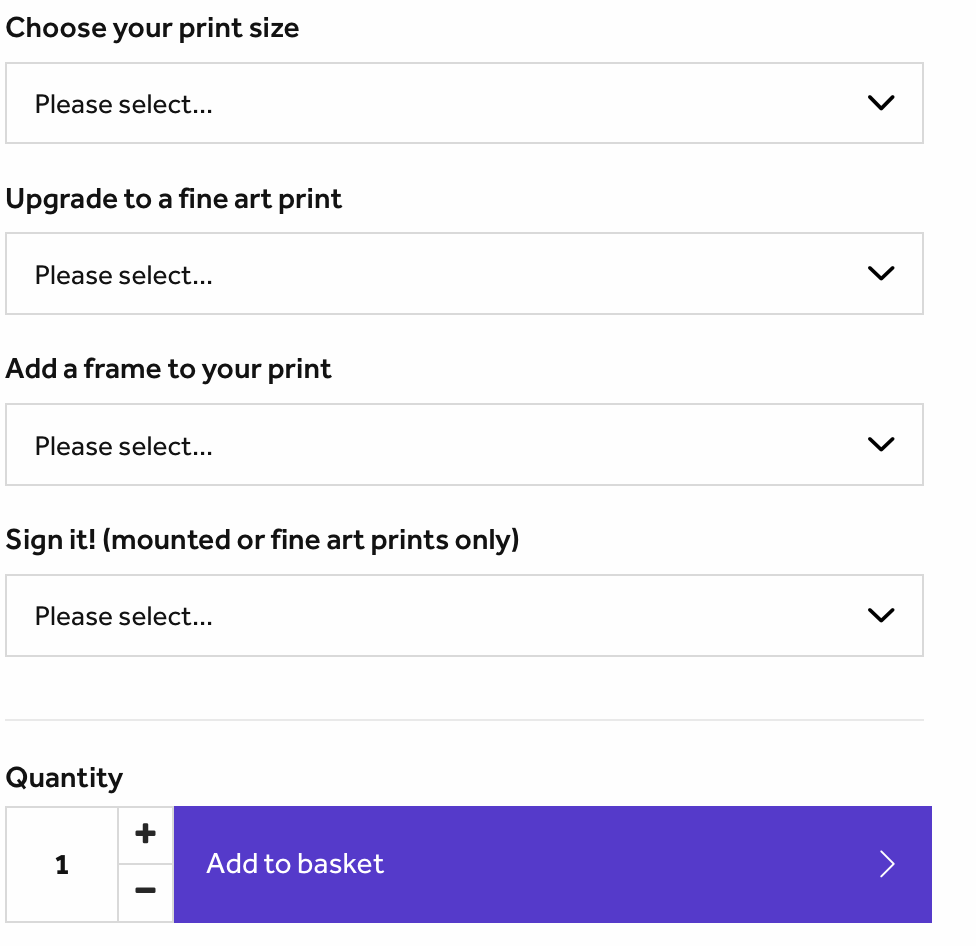 Our new simple set of choices for every print.
So here are our new prices for our prints and the added bells and whistles you can now buy.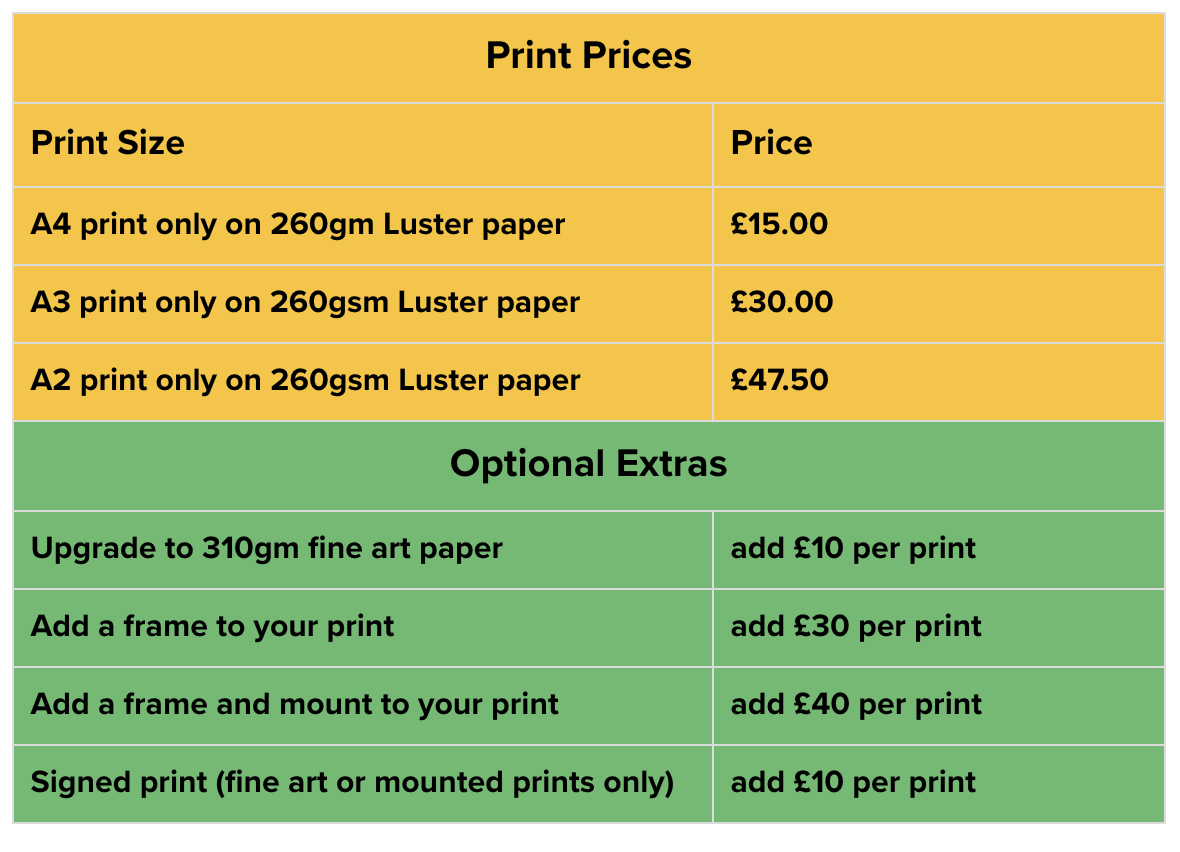 New simple pricingYou'll see we've discontinued selling A1 size prints, and the reason for doing that is to make everything a bit simpler on the print front. We do offer A1 canvas wall art, and those prices remain unchanged.
Remember, in the UK, there are no additional costs for postage and packing, so the price you see is the price you pay. We know that people LOVE our prints because they keep telling us, so why not treat yourself to some inspirational new wall art at a lower price?
Mike Hall
Editor