Northwall Gallery featured by Redfin in the US
We're thrilled to have contributed to a showcase on home decor tips which is over at our friends at Redfin in the US.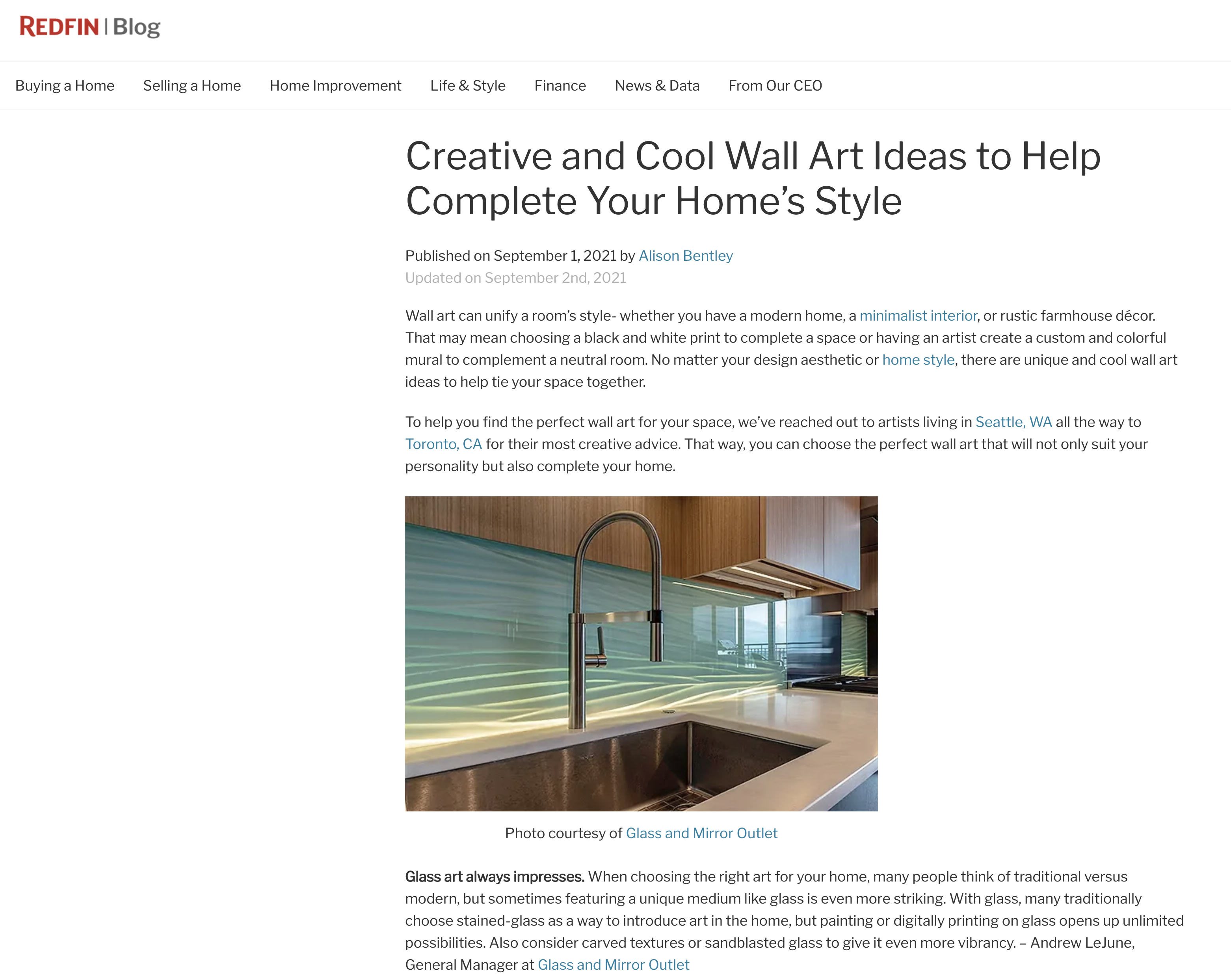 Redfin is a real estate brokerage over in Seattle in the United States, so it's great they asked us, and we were delighted to help.
You can read the full article on cool and creative wall art ideas here https://www.redfin.com/blog/creative-cool-wall-art-ideas/ and if you're in the US, don't forget we are able to offer prints for your wall too.
We send our prints out securely packaged by air mail, and so if you're looking for something cool and contemporary, or because you love all things England, then come and have a browse through the gallery!
Until next time,
Mike
Mike Hall
Editor