Printing your Wall Art
Let us introduce you to our beast - it's our in-house printer which lets us print all our prints in house.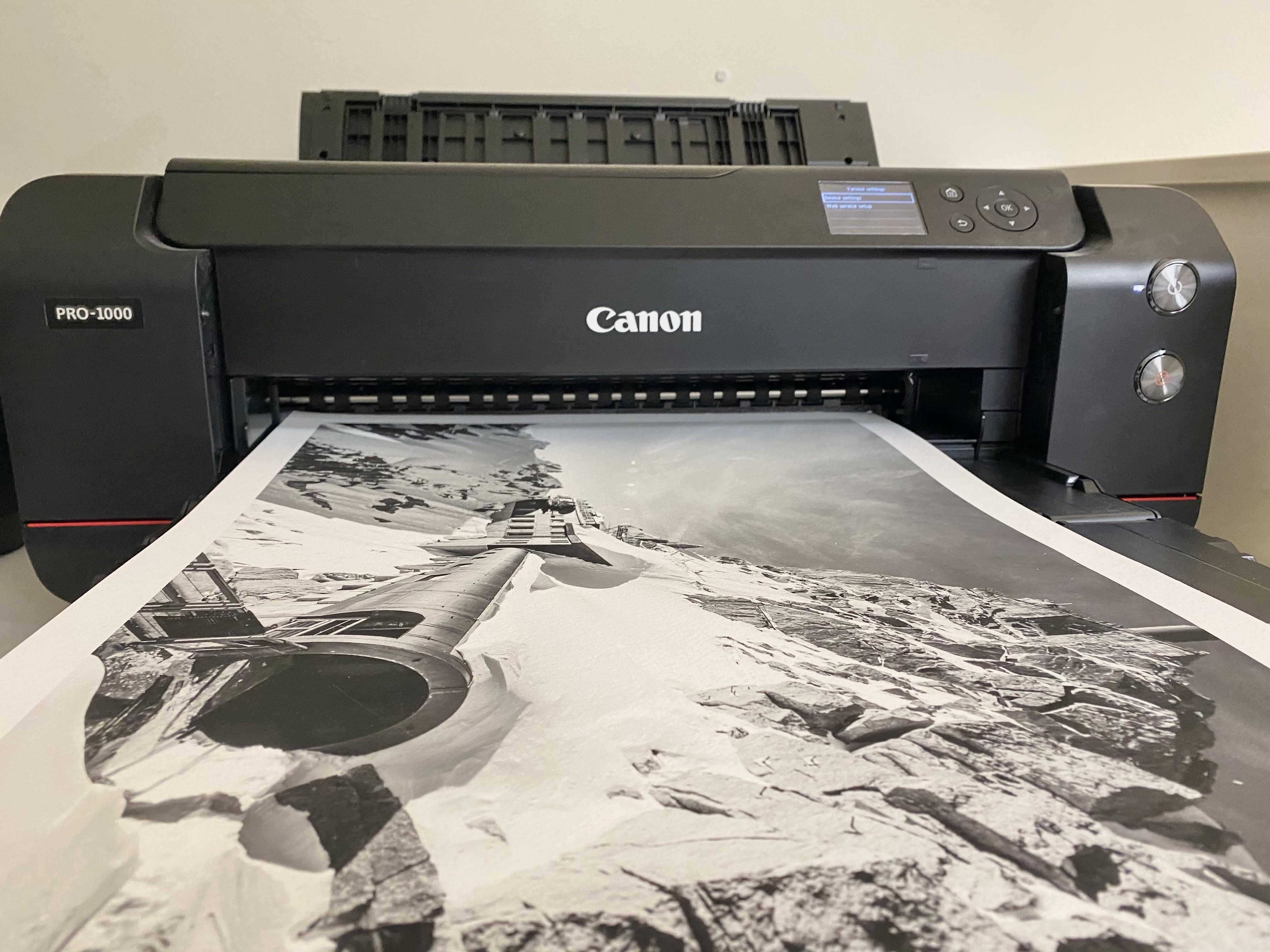 In one of our earlier blog posts, we talked about the importance of colour management. This is a Canon Imagegraf Pro-1000, a professional gallery quality printer. It weighs an absolutely ton, but it prints images which are 22 inches wide, meaning we can print everything upto 30 x 20 inches in house.
It takes 12 (yes, twelve!) ink cartridges, and the quality of the images is phenomenal. The print shown is from our Aiguille Du Midi range in our land and sea collection. It's an astonishing piece of printing kit, and it allows us absolute control over the quality of the prints we sell.
We thought you might be interested to see a little behind the scenes about how your prints are made and why we strive so hard to give you great quality wall art.
Until next time,
Mike and Mell