Why our prints make perfect wall art for your home
When we set up Northwall Gallery, our objective was to showcase our photography to the world, and ultimately for you to love it enough to want it as wall art in your own home.
So what makes our images stand out from the crowd? I've written before about how our archive is a really diverse one, and how we've been able to build a gallery of images to suit almost any room.
People have very different tastes when it comes to the wall art they wish to present in their living spaces. No home is alike, and our prints hang on the walls of homes around the world, from the US to Spain to Hong Kong and Australia to name just a few places. So our prints are displaying in all kinds of different homes across the world - from smaller apartments to homes with big blank white wall spaces to fill. And because homes and tastes are different, we've sought to cater for all those things too. Take colour vs black and white as a simple example.
Black and white images for example can give a classic feel to any room, and it's a medium that I love working with too. The world is full of colour, but sometimes black and white wall art really displays the drama of a scene so much better, including in landscape photography.
Take our print Thames Crossing for example. Now this part of London is incredibly popular with tourists. You have the Tate Modern right by here, the famous Millennium Bridge, and of course St. Paul's Cathedral. It's also one of the most photographed scenes in London too, quite understandably.
So if you were looking to find some wall art for your kitchen or office, we think this print Crossing The Thames ticks that box.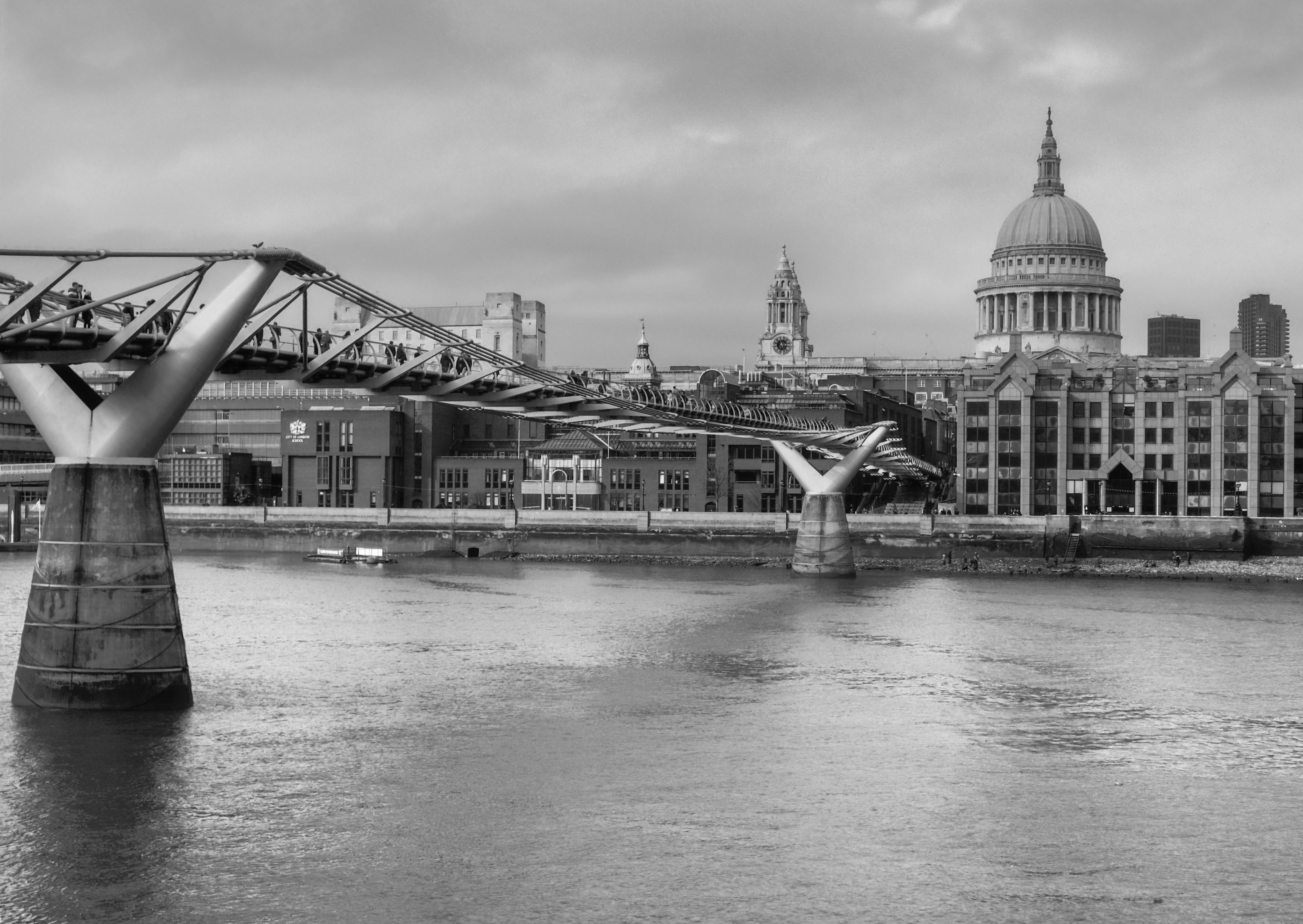 But what about if you like Black and White wall art that's a little more abstract? Well, that is something that has always interested me too. I have a particular interest in symmetry, lines, and shape. You'll find a recurring theme throughout my photography is one of converging lines, something that pleases the eye.
This image, called Mirror Image was taken in London Wall in 2018. As a piece of wall art, it is certainly contemporary, and formed part of my panel for the Royal Photographic Society.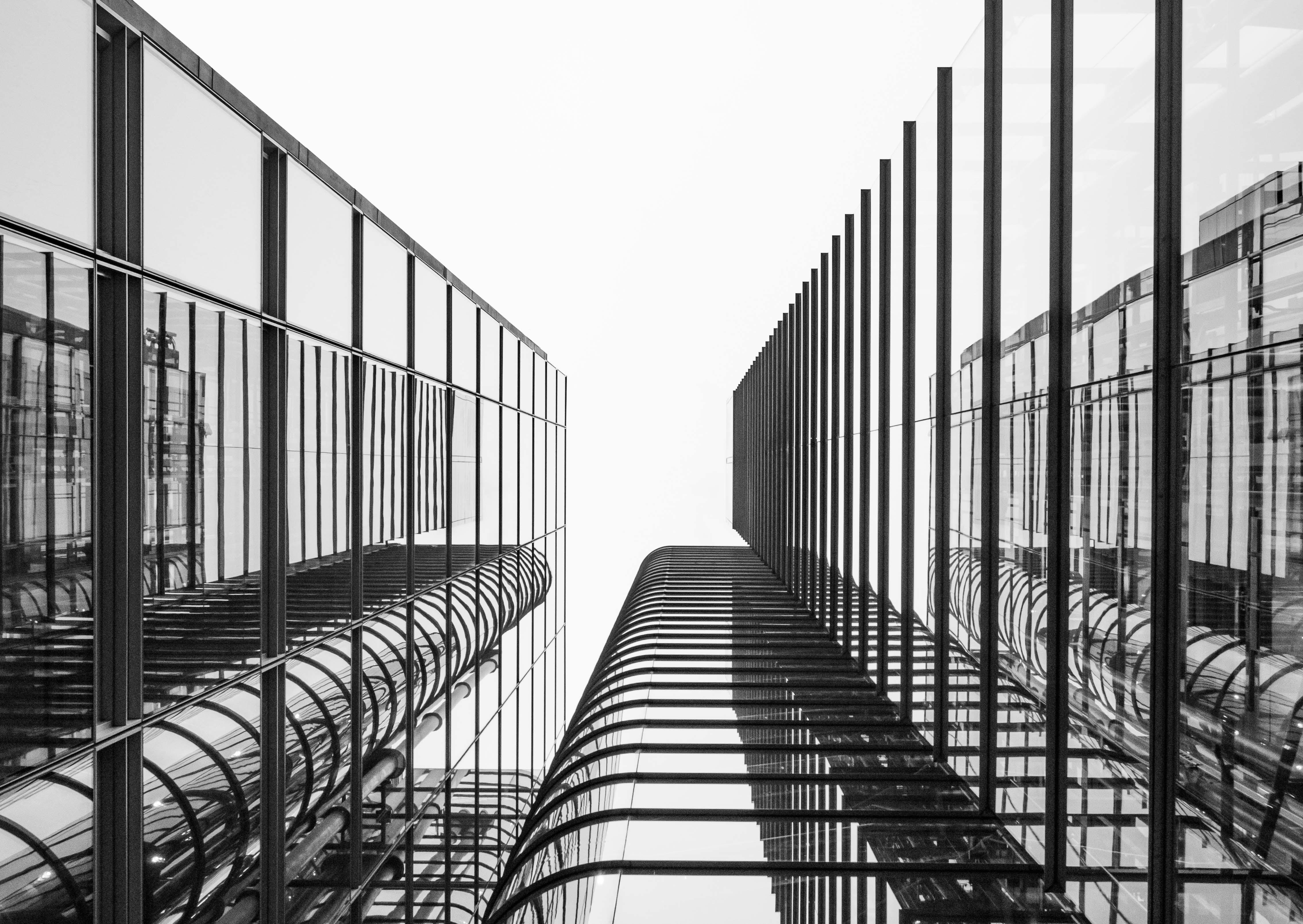 It has almost everything I love in an image - strength, leading lines, reflections, all in one office block! I am a firm believer in finding interesting images to photograph where ever that might be, and this is the sort of image that works well either as a dramatic piece of canvas wall art, or as a piece of fine art photography. It's certainly worthy of consideration as a statement piece of wall art for a living room in the right type of space.
But back to colour! Obviously not everyone wants urban images like Crossing the Thames or Mirror Image.
What if you prefer wall art based on landscape photography for your home? Well, you're in luck, because it's also a focal point of our collection too.
Landscape photography doesn't have to be all about rolling hills and sheep, which is a somewhat outdated view. Some of the strongest representations of the British Landscape come from the coast, after all, we are an island, and so, much of what we offer as wall art comes from the coast.
Whilst we certainly love the sea, and our gallery has a good number of more traditional seaside images for sale, I've always been a fan of showing off the coast in its rugged beauty as well. So, say you were looking for wall art for a bathroom or that home by the sea?
One of our most popular images that we've sold a lot of prints and canvases of is called Stacks. Taken down in Charmouth in August 2020, Stacks was taken on an empty beach on a Monday night, and as a piece of canvas wall art, this works really well.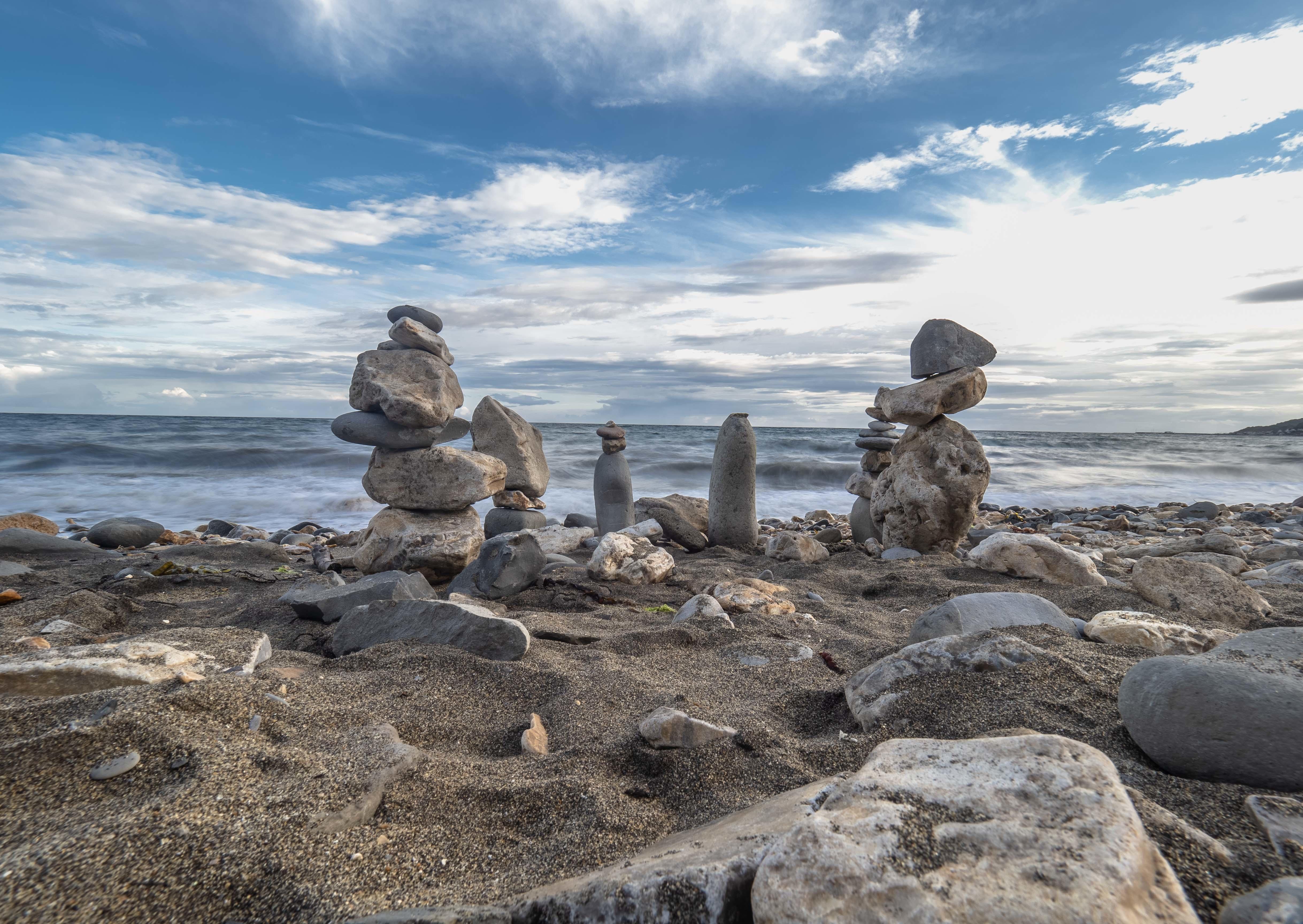 But again, it's all about style, and so, that same British landscape can yield other fun stuff too. This print called Lost Goggles comes from West Wittering Beach in West Sussex. If you've never been there, it has a tide that goes out for miles and you're left with a a huge expanse of flat wet sand.
So, if you're looking for some wall art that's just a little different, has a bit of fun to it, then Lost Goggles is the print for you! The googles were wrapped around the post, and it was one of those images just begging to be taken! Available as a print or canvas, it's going to look great where ever you choose to put it!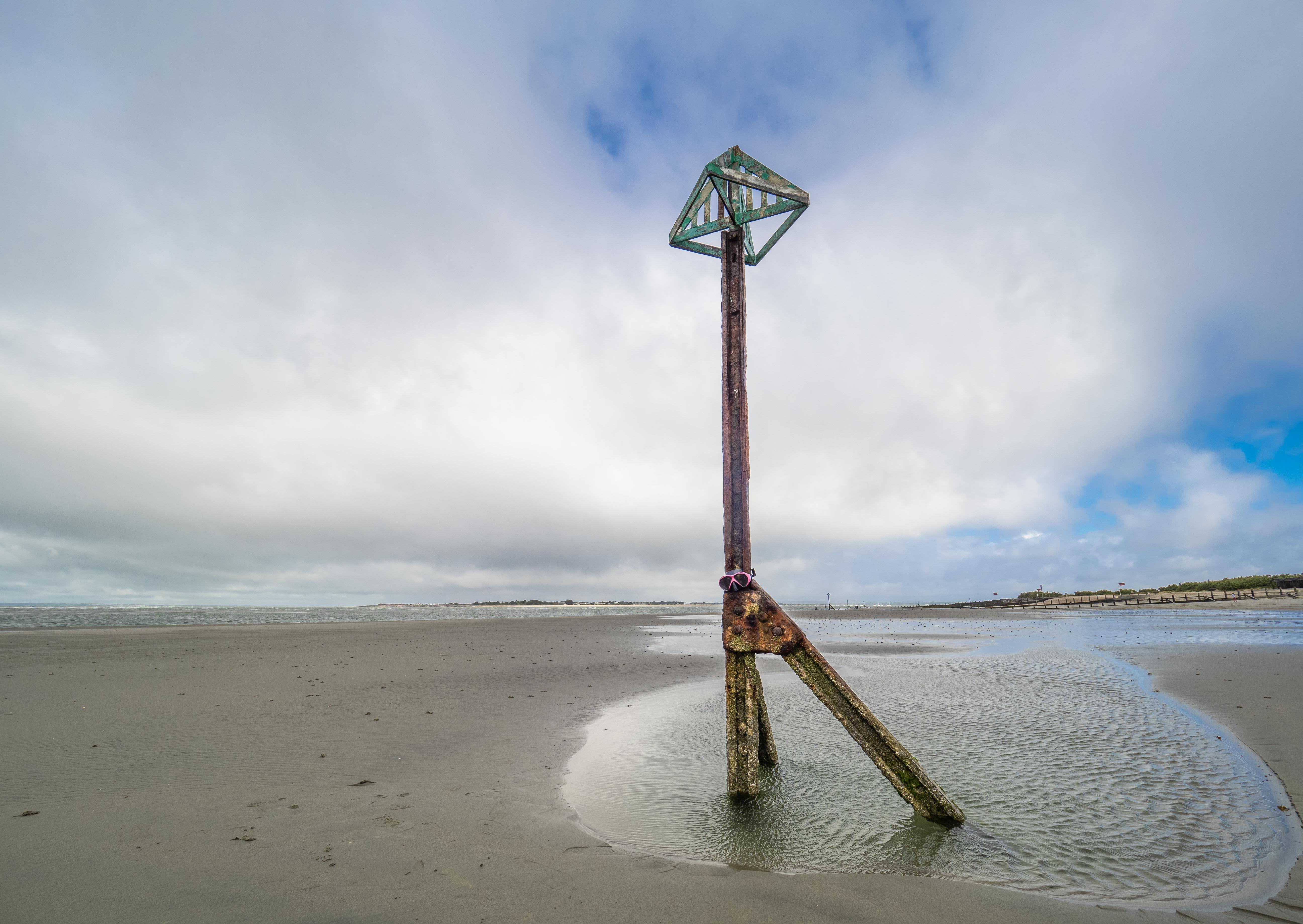 But finding the right wall art for your home can also mean a lot of searching around, which is why we've designed Northwall Gallery to be fully searchable. Looking for a print that is mainly blue? Just pop in the word blue into our search bar and all of those images will be displayed. The same goes for sea, mountains, black and white, London and so on. Give it a go and you'll find images that will suit any wall.
Remember that you can either choose to buy unframed prints from us, or buy canvas art too. And if you're looking for framed prints, we offer terrific high quality black lacquered frames for all our prints.
I'll leave you with one more fun print, which kind of encapsulates everything I do as a photographer, which is to look up!
This print is called Lamp Shades, and it was taken at Larmer Tree Festival in 2016, where I was one of their official photographers for the weekend.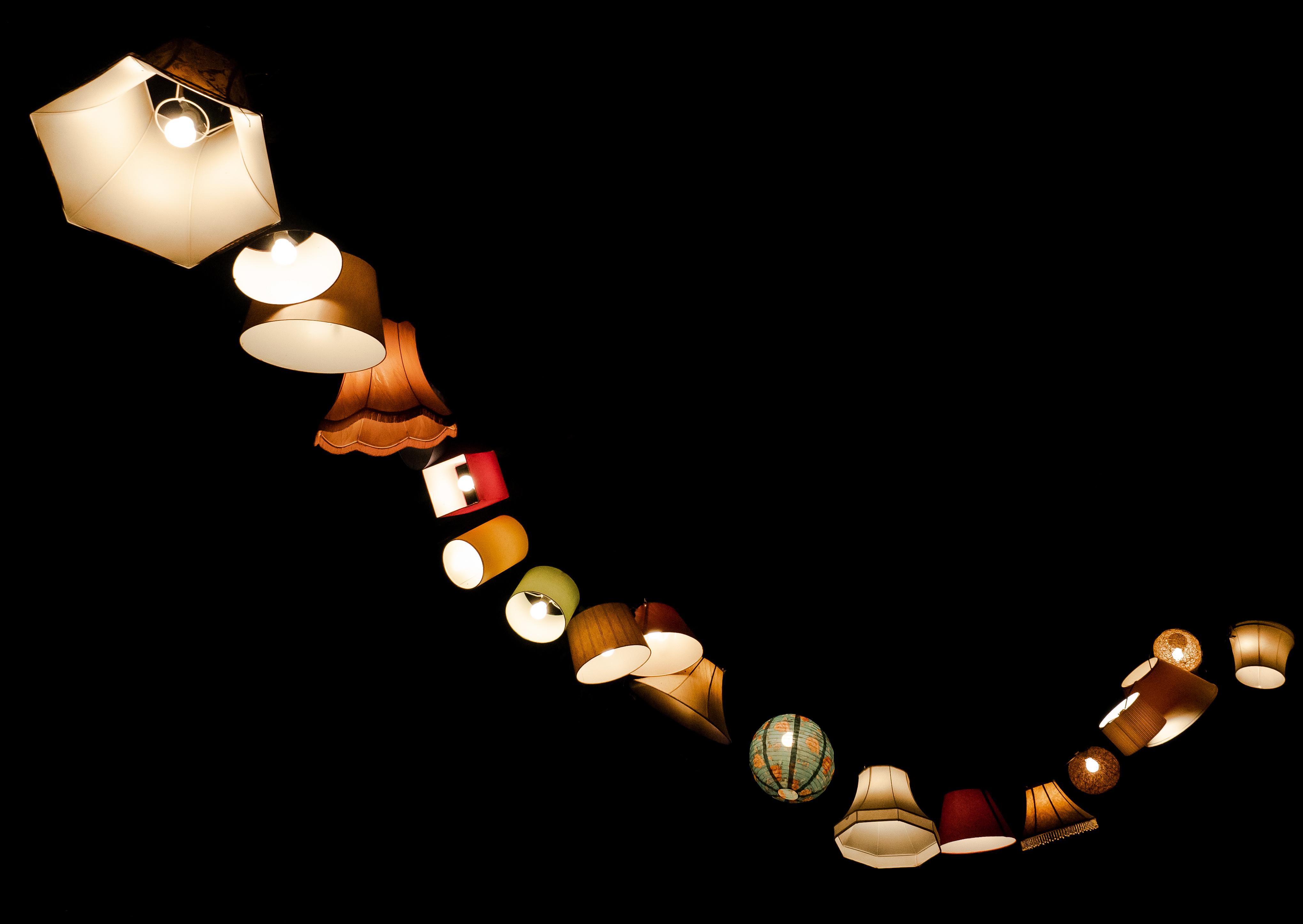 All of these lamp shades were hung up in the trees in a forested area, and it looked absolutely amazing, so it's something I felt would look really cool as a piece of living room wall art. I've edited this into a plain black background with these wonderful lit up old fashioned lamp shades flowing through the print. I printed this a while ago on really heavyweight paper as a test and it looked really awesome.
Every print we sell is an original print from our own studio - from taking the image, printing it and carefully packaging it for posting, is all in our hands. Our customers love our prints and we know you will too! Why not take a stroll through our collections and find some prints you love?
We want our photographic art to be affordable, so we start our prices at just £15 for an A4 print, and we include postage and packing in the UK too, Our prints come in a variety of sizes, and you can choose fine art paper, mounts, frames and a signed copy as upgrades too.
If you'd like to know more about our prints, or my photography, email me at mike@northwallgallery.com
Until next time, stay safe, and thanks for reading!
Mike
Northwall Gallery is a registered trademark.