Buying wall art made easy
Buying wall art made easy
Buying wall art made easy
Here's a simple guide to buying wall art from us, or how to simply navigate around and browse through our store.
Our collections
We've developed a number of collections to put our wall art prints into themes such as cityscape and travel as well as landscape and seascape. This helps you head more easily to what interests you.
Searching made easy
You can also search by theme - use the search bar and look for 'black and white', 'orange', 'London' and so on. All our prints are catalogued in a way to help you look for ideas to help you colour match, or look for something specific.
What size print?
When you look at any print, you'll find that we've included the sizes against each product choice so you can see immediately the size of the print you're looking to buy. You can choose from standard unframed prints, upgrade to fine art paper for a little extra or choose to have a canvas option instead.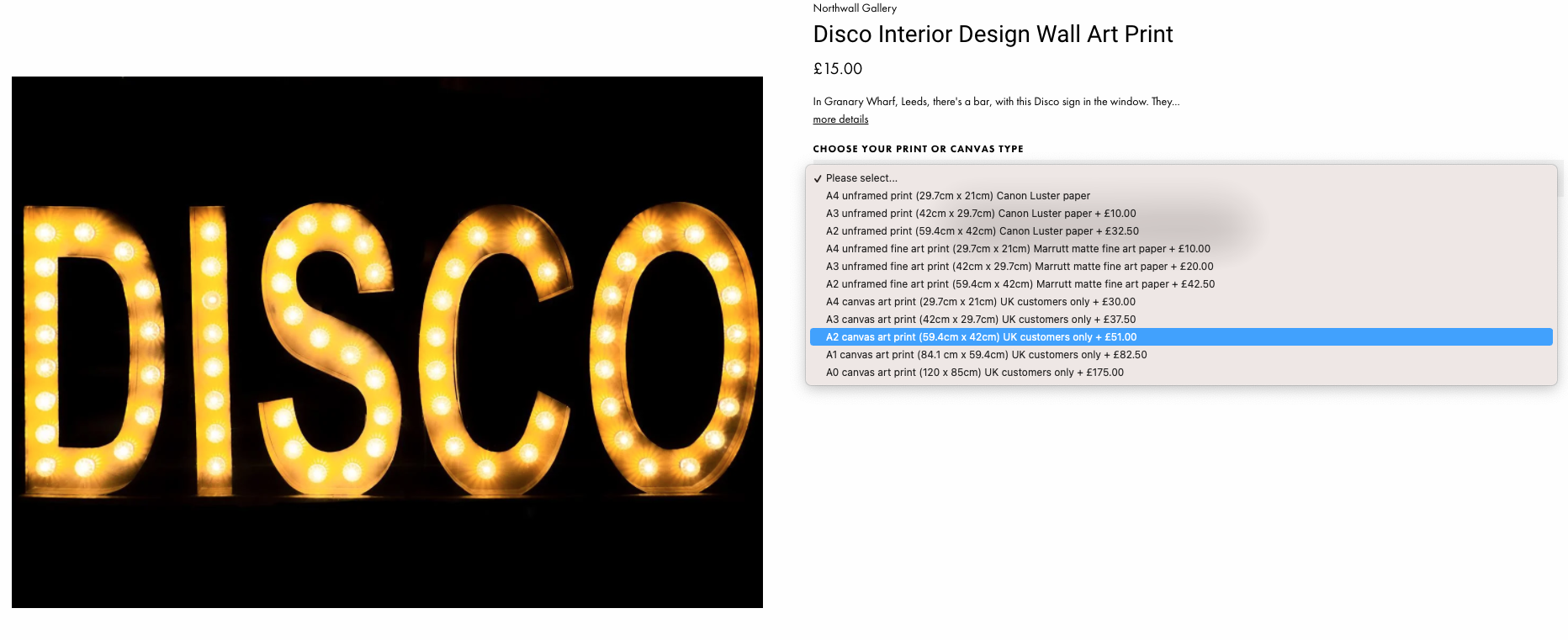 Adding to your basket
Once you've chosen a print, simply add it to your basket, and either keep on shopping or go to the checkout.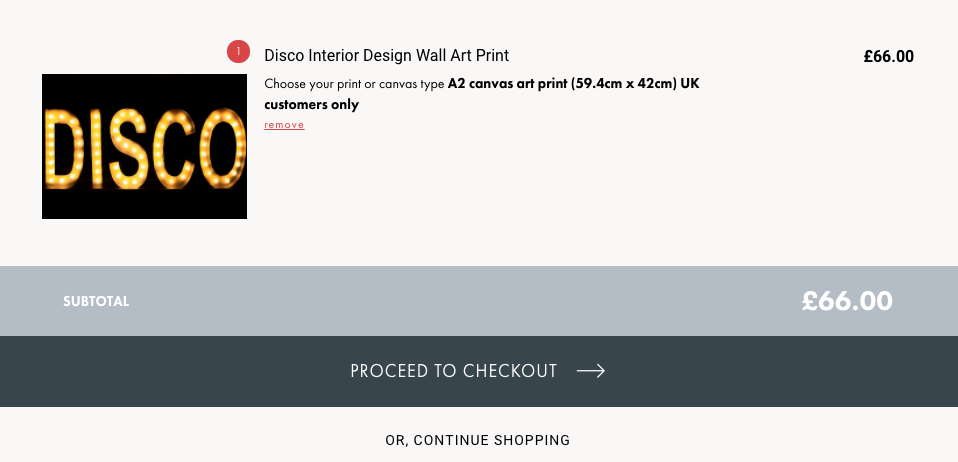 Delivery options and checkout
For UK customers delivery is free, but we do have to charge for sending prints internationally. All you need to do then is click through to the checkout and enter your details.

You can either register an account or checkout as a guest.

Head to the checkout, fill in your details, add in your card details and we'll do the rest. You'll get confirmation emails from us once your order is received and another when it is despatched.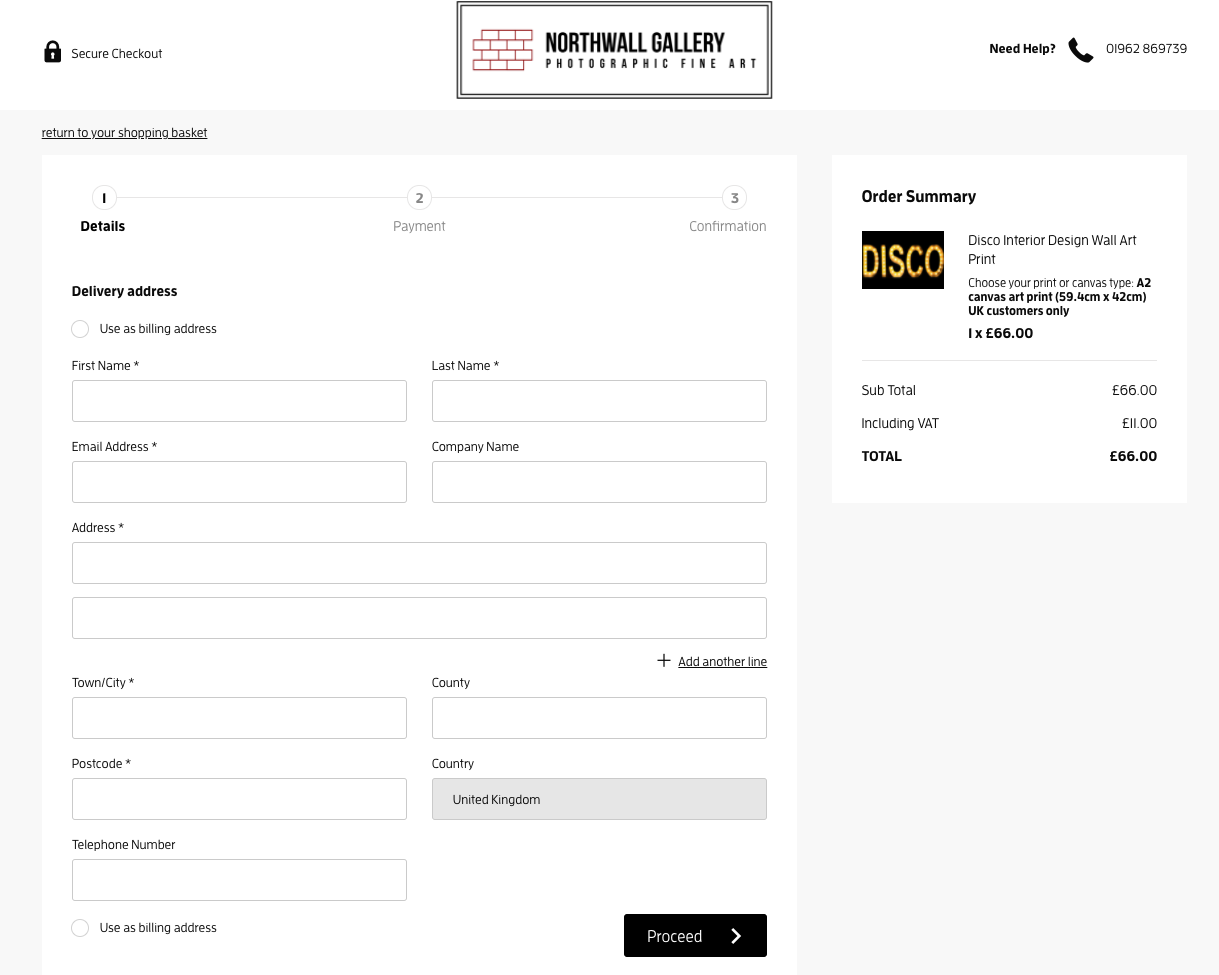 Unframed prints normally ship in 1-2 business days. Framed prints and canvas prints take 5-7 business days to ship. Either way, we will send them as soon as we can in secure, safe packaging.
If you need any further help, simply call us on 01962 869739 or email us at studio@northwallgallery.com or use our contact form