About our Prints
Every print available in the gallery is from our own archive of photographic work. Our director, Mike Hall, is a Licentiate Member of the Royal Photographic Society, and his distinction was awarded in relation to the high quality of prints.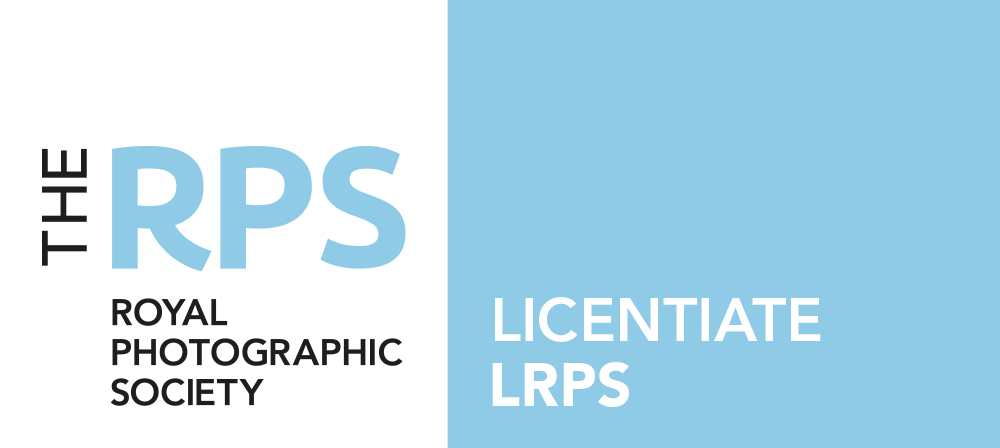 We use Olympus cameras primarily, which have an excellent range of lenses and are renowned for the quality of the images they capture.
Each print is professionally edited and printed by us in house, see below for more details on the style of each print.
All our photographic prints, canvas art prints and framed fine art prints are made in the UK and shipped directly to you.
We offer four regular sizes for our prints and canvases from A4 to A1 sized prints, and up to A2 for our fine art prints.
All prices include VAT and free UK shipping.
| | | | | | |
| --- | --- | --- | --- | --- | --- |
| Print Size | Unframed print | Framed print | Canvas print | Unframed fine art print | |
| A4 | £15.00 | | £80.00 | £25.00 | £75.00 |
| A3 | £30.00 | | £120.00 | £40.00 | £90.00 |
| A2 | £47.50 | | £140.00 | £67.50 | £125.00 |
| A1 | £60.00 | | £190.00 | - | |
Correct as at February 2021
Unframed Photographic Prints
Purchasing an unframed print from us gives you the opportunity to decide how you'd like to present our art on your wall. All our prints now come in "A" paper sizes as standard meaning it's simple to find a frame that works for you. Alternatively, why not consider our photographic fine art prints, which are mounted, signed and framed for you?
We print all our prints in house up to A2 size using a gallery quality printing system. This is our Canon ImageGrafPro-1000 printer - it uses 12 pigment dye inks and is renowned for is stunning quality prints. Our 5 star ratings for print quality on Google speak for themselves.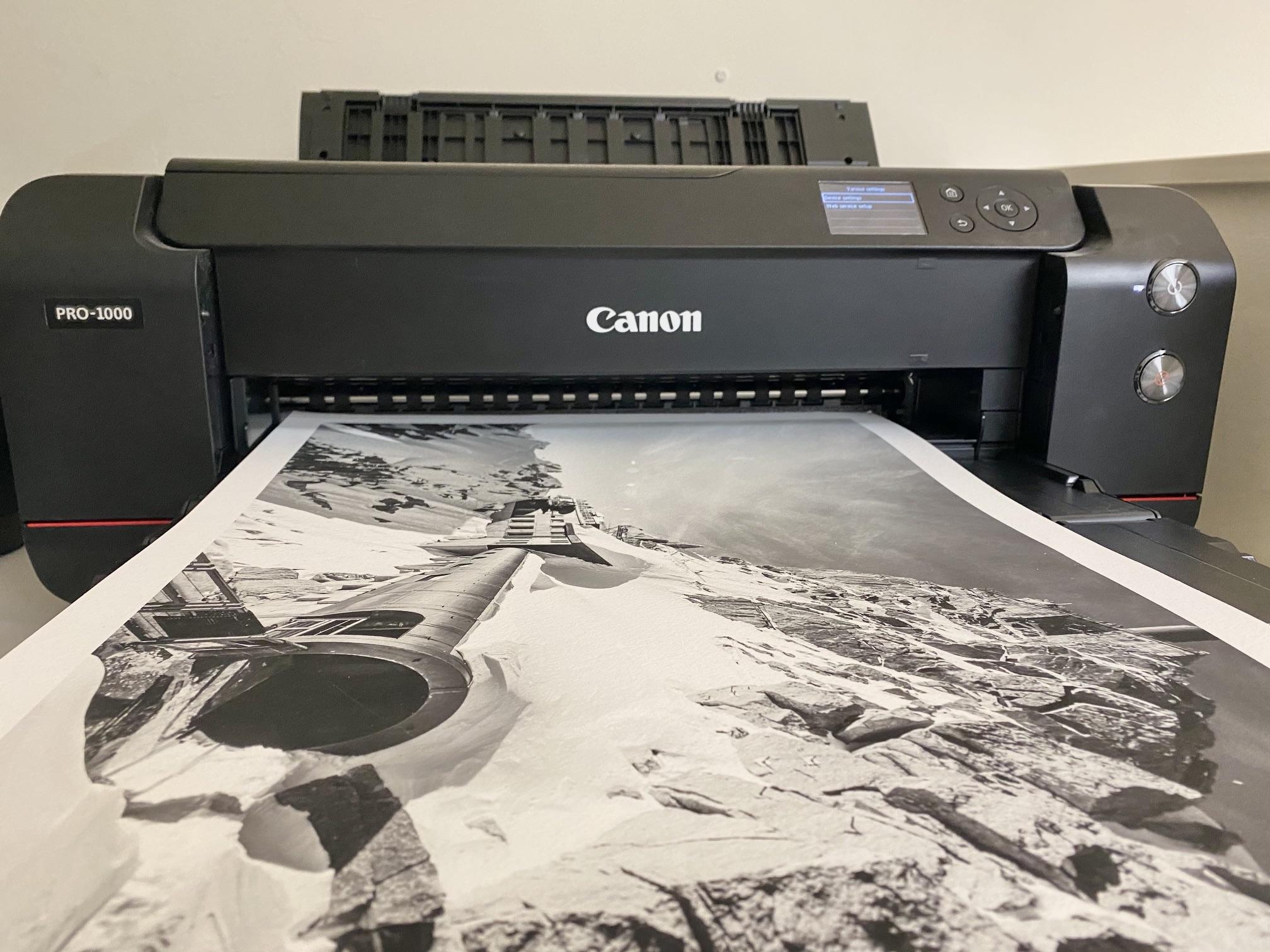 A2 Print of Aiguille Du Midi III
We use 260gsm Canon Luster paper for our unframed prints, which has a great sheen, and is finger print resistant. All our prints use A sized paper, meaning it's easy to find a frame of your choice. Our A1 prints are also printed on Luster paper by a professional print house in the UK.
All our unframed prints are presented with a 1 inch (2.5cm) border as standard.
Framed Prints
Our framed prints use a simple black wooden frame without a mount, in an A size frame. The prints are on Luster paper with a 1 inch border.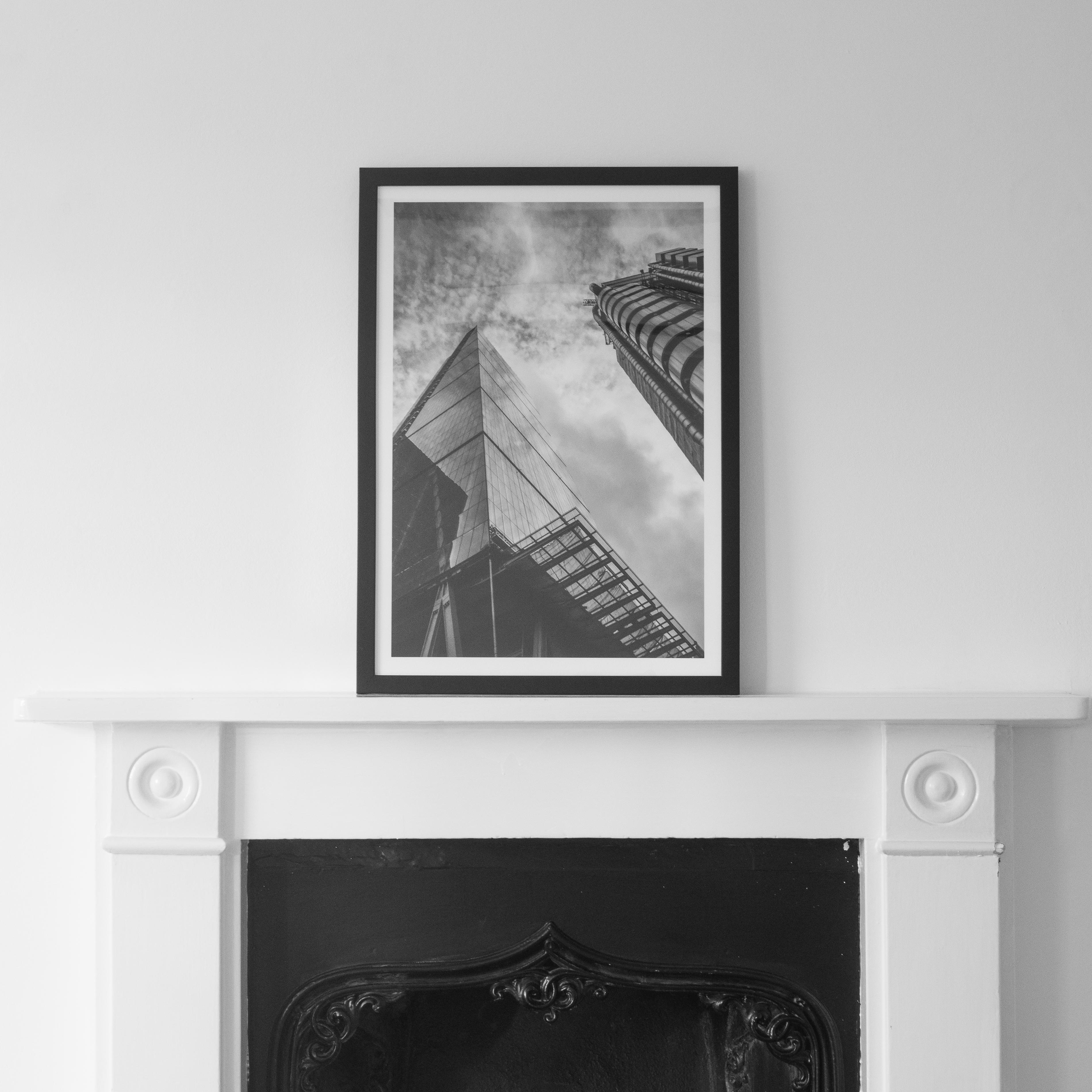 A2 framed print of Cheesegrater from our London Print collection
Photographic Fine Art Prints
Photographic fine art prints are known as giclee based on their method of production, and our prints match those high standards.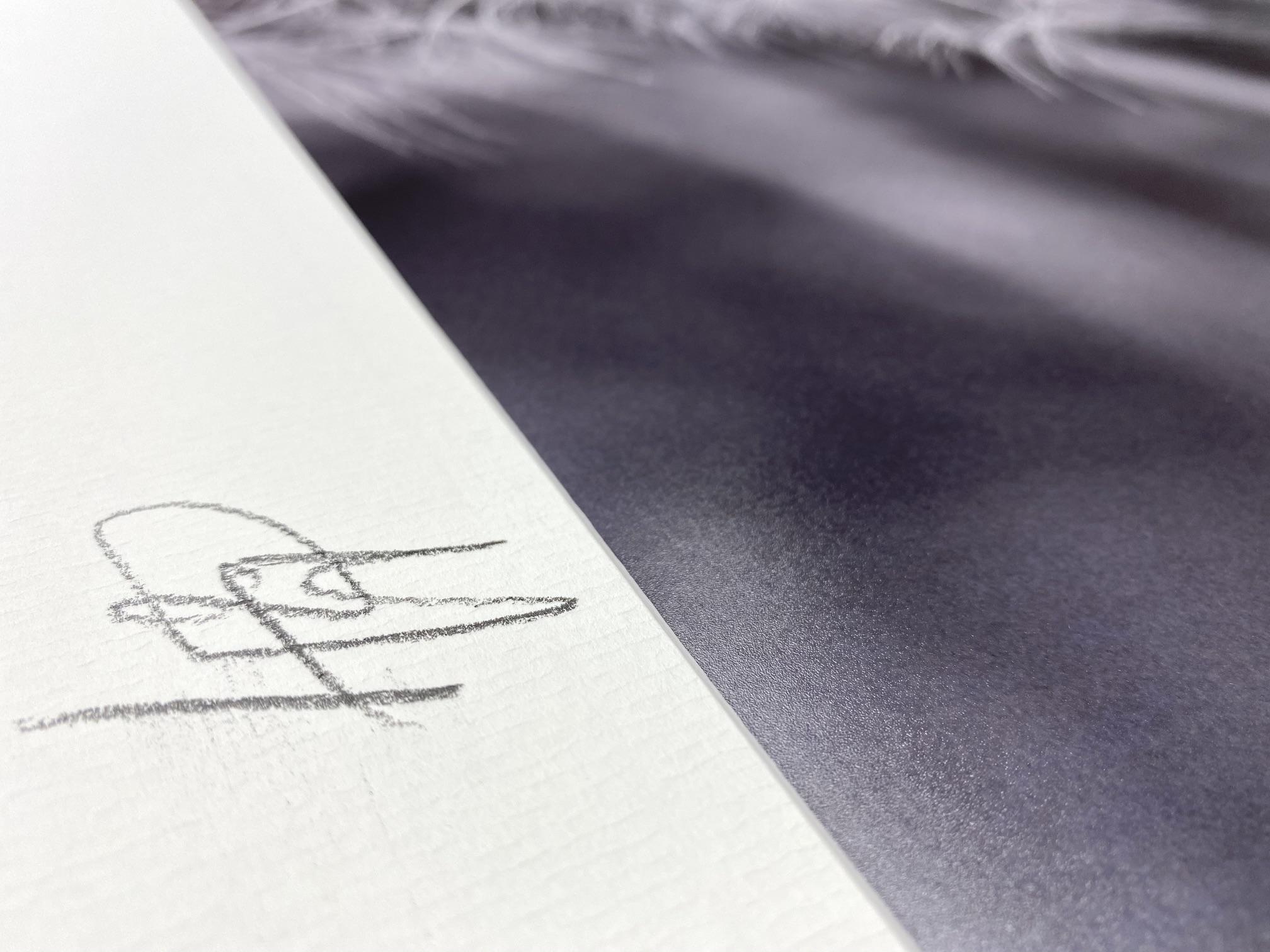 Signed Mount of Time Flying Print
Our photographic fine art prints are:
Printed on 310gsm matte archival fine art paper using a Canon ImagegrafPro-1000 printer using 12 pigment dyes
Mounted on a acid free 1.4mm white mount, with the image title handwritten on the mount
Individually signed by Mike Hall LRPS
Framed in a black wood frame made from sustainable pine with a lacquer finish, glazed with glass (or perspex for A2 prints)
Frames are one size bigger than the print - an A4 print is offered in an A3 frame, an A3 print in an A2 frame and so on.
Our fine art photographic prints are available in A4 - A2 print sizes and take up to 14 days to ship from order.
Canvas Art Prints
Canvas prints a great way to make your new wall art wall ready. They're easy to look after, look great in a casual setting, and if you're not after the formality of a framed print, or are looking to mix things up, they're a great way to go.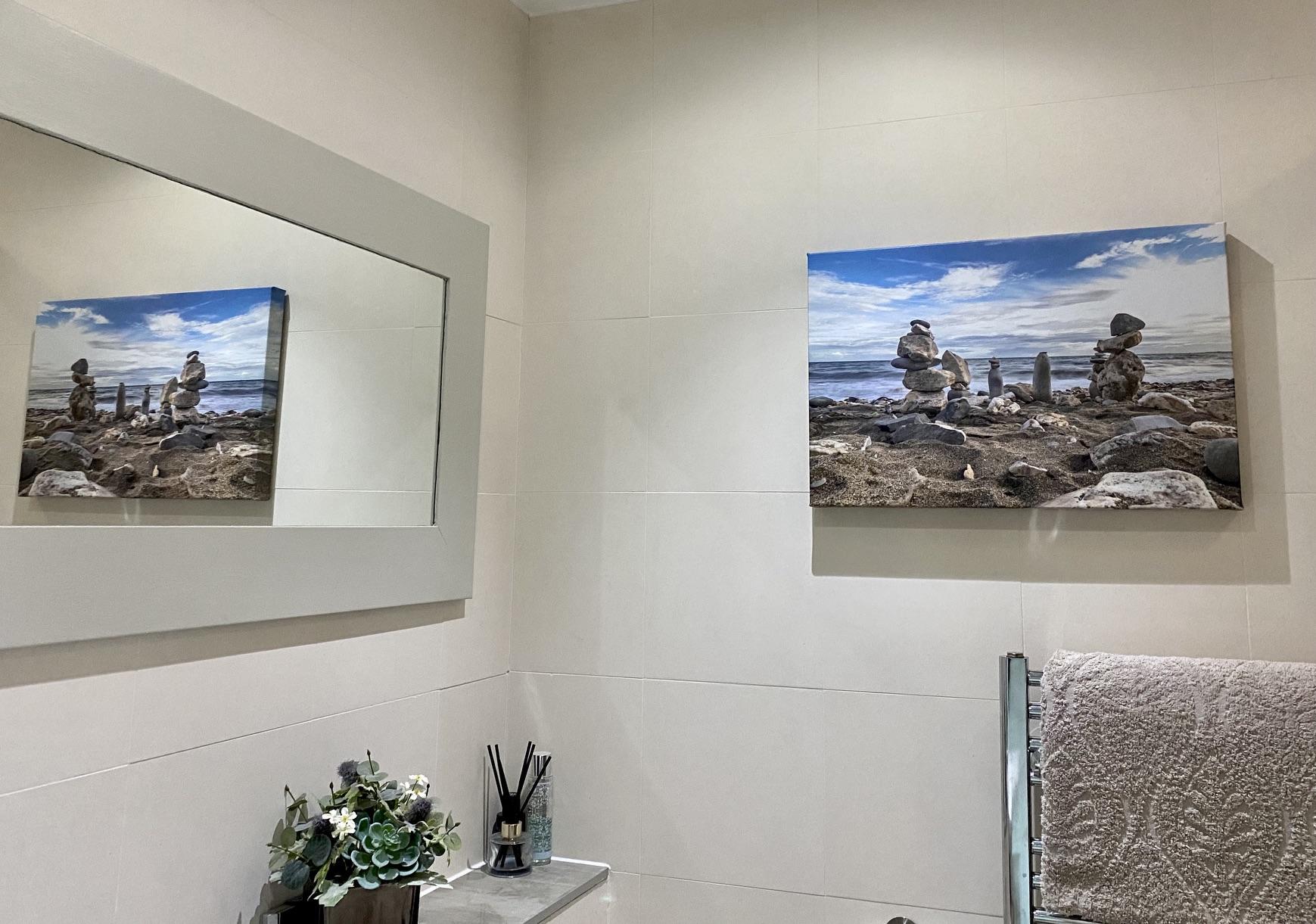 A2 Canvas Art Print of "Stacks" in a customer's home
They're stretched canvas wraps, using high quality canvas materials and are ready to hang - all you need to decide is where!
Our canvas art prints take about 5 - 7 days to ship.
Ask for a High Definition Image
If you'd like to look more closely at any of our images before purchasing, please get in touch and we'll be happy to send you a watermarked digital image so you can see for yourself.